About
Economy Industrial.
We designed & constructed the first pig iron casting machine in 1913.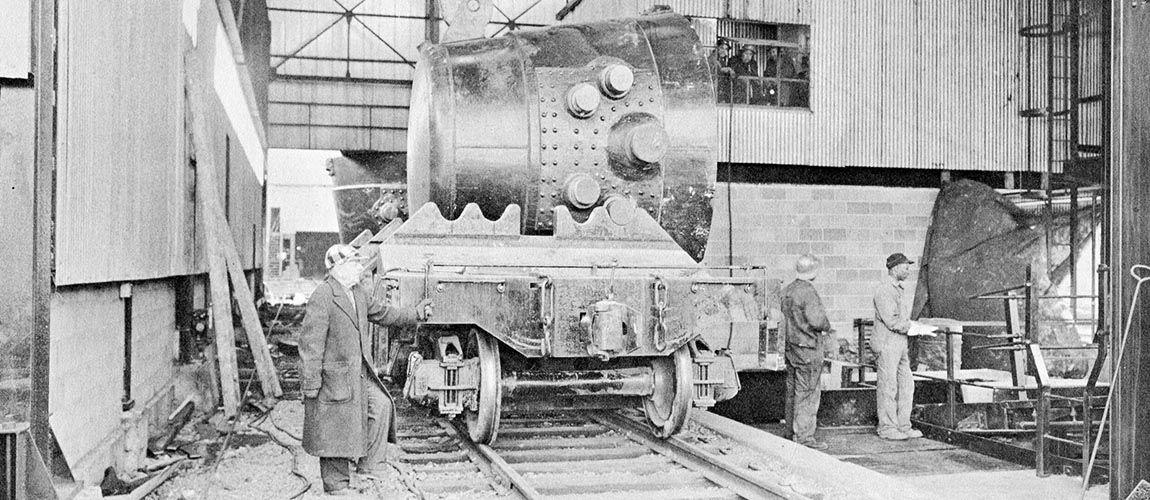 Our History.
Economy Industrial celebrated the company's 100 year anniversary in 2013. Economy Industrial was a division of the Pittsburgh Coal Washer Company founded in 1894. Economy Industrial designed and constructed the first pig iron casting machine for Northwestern Iron Company, Mayville, Wisconsin in 1913.
Economy's casting machines are installed in many parts of the world, including the Caribbean, South America, Mexico, Canada, Europe, Saudi Arabia, South Africa, Russia, Iceland, Australia, and the USA. Economy Industrial has worked in cooperation with a number of leading international Engineering and Construction firms, in both the USA and abroad.
The Economy Mini-Caster® was introduced In the 1970's. Developed specifically to serve the needs of lower tonnage producers, these machines have capacities ranging from 3 to 20 tons per hour for both ferrous and non-ferrous ingot production.
The FerroCaster® line of casting machines were introduced in the 1980's. The line was specifically designed to meet the needs of ferroalloy producers as reduced mould life had caused earlier efforts to cast alloys, such as ferrosilicon, to be abandoned.
In the 1990's Economy Industrial introduced its Alumi-Caster® line of casting machines. The Alumi-Caster® line was specifically designed for aluminum ingot production as well as de-oxidizing cone and pyramid production.
Economy's research program, initiated in the 1980's, discovered the cause of early mould failure during ferroalloy production. Economy utilized the discovery to create a unique process that solved the "early mould failure" production issue. Economy was issued a "process patent" as subsequent successful installations further confirmed the effectiveness of the process control design.
Continued research has resulted in the announcement of casting machines for nickel matte, copper matte, tin, lead and charge chrome. Patents are pending for both the casting process and for improvements in mould design to further extend mould life.
Over the years, the automatic control system has continued to be developed, culminating in today's advanced PLC control system with HMI control panels. The control system automates a variety of machine sub-systems, and provides both numerous interlocks for efficiency and safety, to meet international standards.
Over 100 Years of History.